Current status:
Application sent
You're applying for:
Pricing Analyst
Your application has succesfully been sent. We will contact you as soon as possible.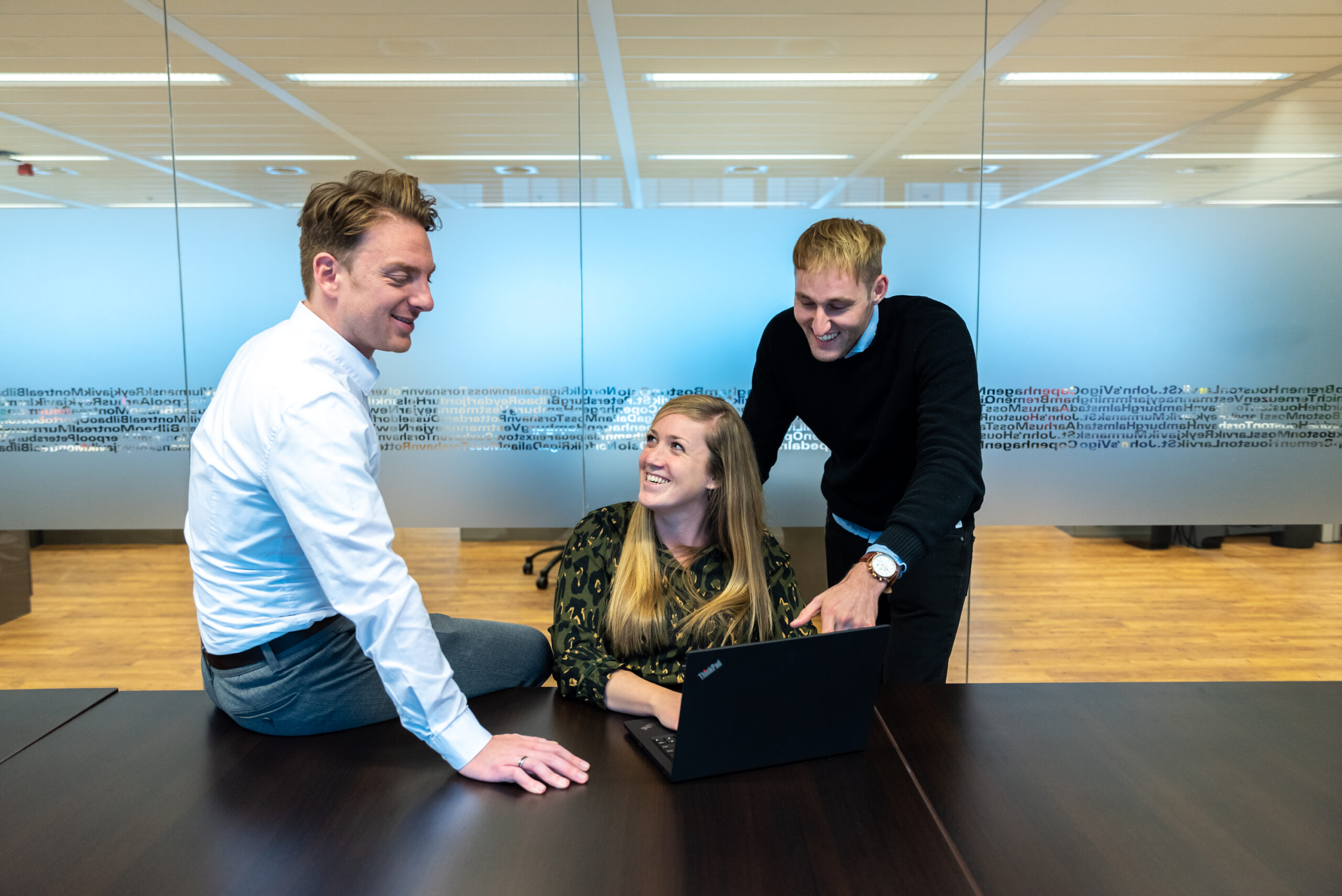 Is analysing one of your top talents? Are deadlines your friend and do you accelerate under pressure?
Do you think in financial terms and can you translate this into clear advice? If so, find out more about this interesting and involving role within a sophisticated and fascinating commercial environment.
An international role within a progressive and growing company
Samskip is a truly international company that innovates the most advanced sustainable and multimodal international transport solutions. With a turnover of more than 800 million euros, 1450 employees and offices in 24 countries (in Europe, North America, Asia and Australia) we are one of the largest transport companies in Europe. Within this structure, Samskip Multimodal has shaped a comprehensive European network for short-sea, road, rail and inland waterway transport. This network provides pioneering sustainable, reliable and cost-effective options for the growing number of customers who demand more environmentally conscious logistics solutions. This role is based at our headquarters in the busy and thriving Port of Rotterdam.
Pricing Analyst
You are responsible for analysing the cost of execution for existing and new lanes in cooperation with our various operational teams throughout Europe and translating these transport solutions into competitive offers to the client. Through proactive communication with our sales teams, your strong professional market knowledge and service-oriented attitude will enable you to drive profitable growth for our UK Trade. Other responsibilities are:
 
Calculating prices for the requests that come into our sales department;
Optimizing the utilization of our multimodal transport capacities.
Analysing market prices and adapting quickly to changing market conditions;
Perform competitive analysis;
Calculating optimal pricing;
Optimising pricing policies;
Preparing reports
 
A dynamic arena for your ambitions
Samskip Multimodal is at the forefront of today's fast-moving and ever-changing logistics sector. As such, it's a great place to further develop your skills and knowledge. Our online Samskip Academy is specifically designed to help you with this. We want you to enjoy a good work/life balance, and there is always a team gathering or company event on the agenda.
 
Samskip also offers:
Salary including a 13th month;
28 days of annual leave;
Company pension plan;
Commuting allowance;
The possibility to work from home for some of the time.
Are you the focused Pricing Analyst we are looking for?
This is a role for candidates with the capacity for sharp analysis and targeted accuracy. This applies especially to the field of pricing analyses where you can make a valuable contribution to the profitable and sustainable growth of Samskip Multimodal. This requires you to work independently, to take the initiative and to possess a high degree of discipline and self-motivation. As you grow into the role you are expected to assume additional responsibilities in line with your interests.
 
The baseline professional criteria are:
 
A completed higher professional education (HBO) degree in the field of Logistics;
You have strong analytical skills and can also communicate these insights clearly;
You also have excellent numerical insight;
Familiar with MS Office software, with a strong Excel capability;
A professional work attitude with a can-do mentality;
A high standard of written and spoken English and Dutch.
Get in touch!
If you think you think this is the role for you, contact us today via the application button on this page. Do you have any questions? Call us at +31 (0)88 400 1393 or send an e-mail to [email protected].
Apply now
Questions about this vacancy?
Ask Us.
Sign up for a job alert.