You're applying for: Transport Planner
Your application has succesfully been sent. We will contact you as soon as possible.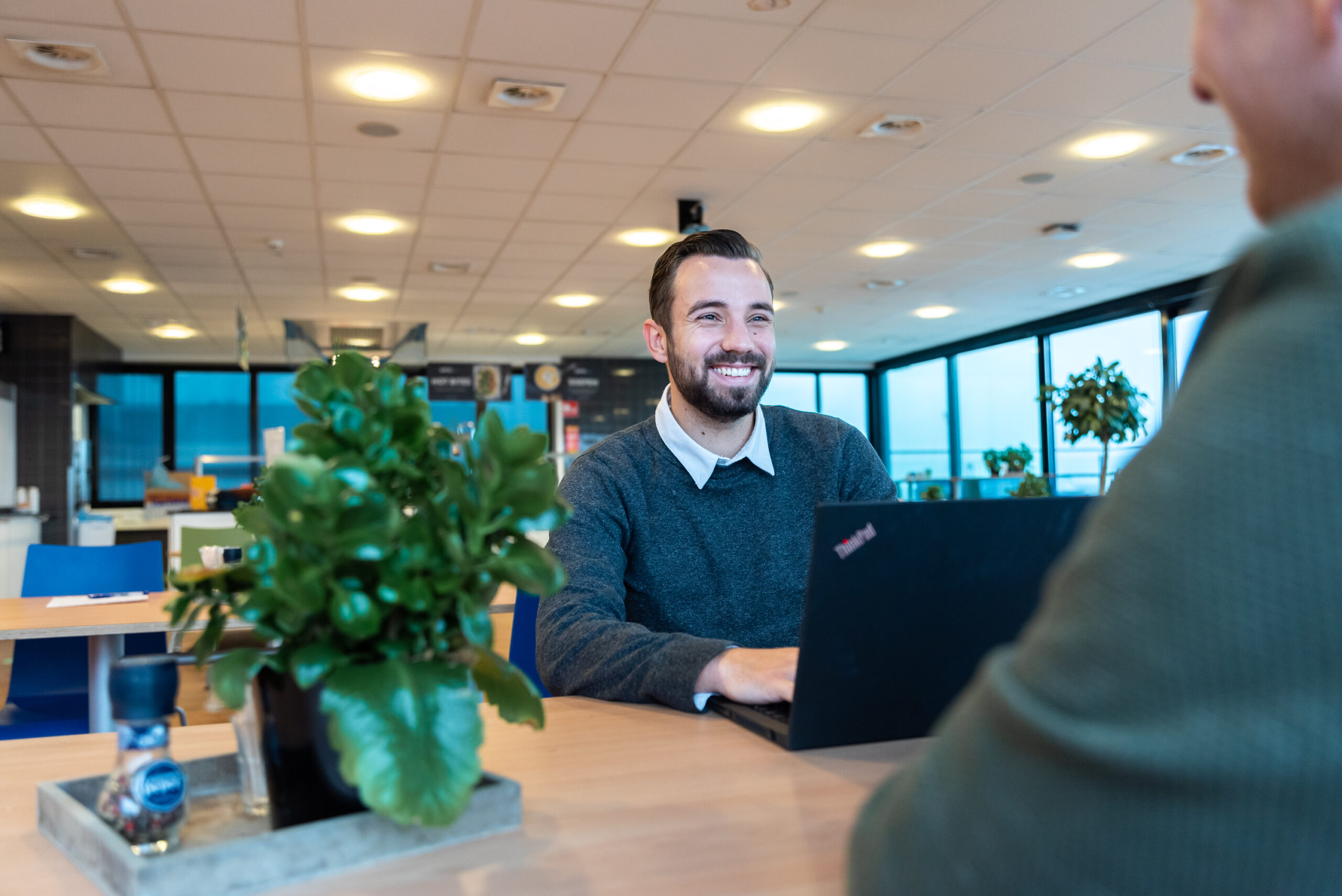 Do you like the daily puzzle involved in transport planning? Don't wait any longer and join our transport department.
At Samskip, we are enthusiastically committed to ensuring that all transport processes run perfectly for our customers. We do as we promised and deliver what we have agreed with our customers. This is an important task for the Transport Planner. You ensure that transports leave and arrive on time. And if there is something unexpected happening, you ensure that this is solved quickly and efficiently. A rather busy job with many contacts, externally and internally. But that's what makes the job so fun and versatile. Do you like this dynamic and does our slogan 'Together We Make Things Happen' fit you like a glove? Then read more
Our customers count on your schedule!
Together with your colleagues, you ensure that our customers receive their products on time. With the help of the transport management system (TMS) Paris, you constantly monitor the transport process. Did the carrier leave on time? Are there any possible congestions on the way, such as traffic jams or work, that could jeopardize on-time delivery? With your analytical skills, you know when to intervene and adjust the routes. Everything to limit delays for the customer as much as possible. You communicate clearly to all parties involved; customers, transporters and internal colleagues, such as the Customer Service department.
Concrete tasks:
Planning the optimal routes via the TMS;
Monitoring the transports and intervening in case of irregularities;
Continuous coordination with transporters and customers;
Ensure the correct documentation.   
Many development opportunities in a work environment full of dynamics.
At Samskip, we think it's important that our employees feel valued and enjoy their work. Because only then we can be successful together. Through our extensive e-learning platform, we offer you all kinds of courses and training to further develop you personally and professionally. Working within the international logistics sector is characterized by a lot of dynamics and hectic. Your every working day is different and never boring. In addition to a versatile, responsible job, we offer you:
A competitive salary, including a thirteenth month;
Reimbursement of travel expenses;
An excellent pension scheme;
28 days off on an annual basis with full-time employment;
In consultation with your manager, the opportunity to work from home for part of your time.
A communicatively strong and solution-oriented colleague.
You do not want to disappoint our customers and do everything you can to ensure that the delivery of our customers' goods goes according to agreement. However, sometimes weather conditions or traffic jams throw a spanner in the works, and there is nothing you can do about it. With your solution-oriented attitude, you will not let this get you out of the field. You like the hectic pace that is so characteristic of the logistics sector. You are stress resistant and you always communicate clearly with all parties involved. Specific job requirements are also:
Vocational education, preferably in transport or logistics;
At least 2 years of experience in previous position as a transport planner or logistics planner at a logistics organization. If this is a company that works with containers, it is in your advantage;
Affinity with transport management systems;
Topographical knowledge of the Benelux and the countries around it;
Good command of the English language and mastery of  Dutch or German is a nice bonus.
Respond, preferably quickly!
As far as we are concerned, you start as soon as possible. So, apply quickly via the application button on this page. Do you have any questions? Call us at +31 88 400 1393, or send an e-mail to [email protected]
Apply now
Questions about this vacancy?
Ask Us.
View vacancies or read a story about Inland Transportation
Sign up for a job alert.