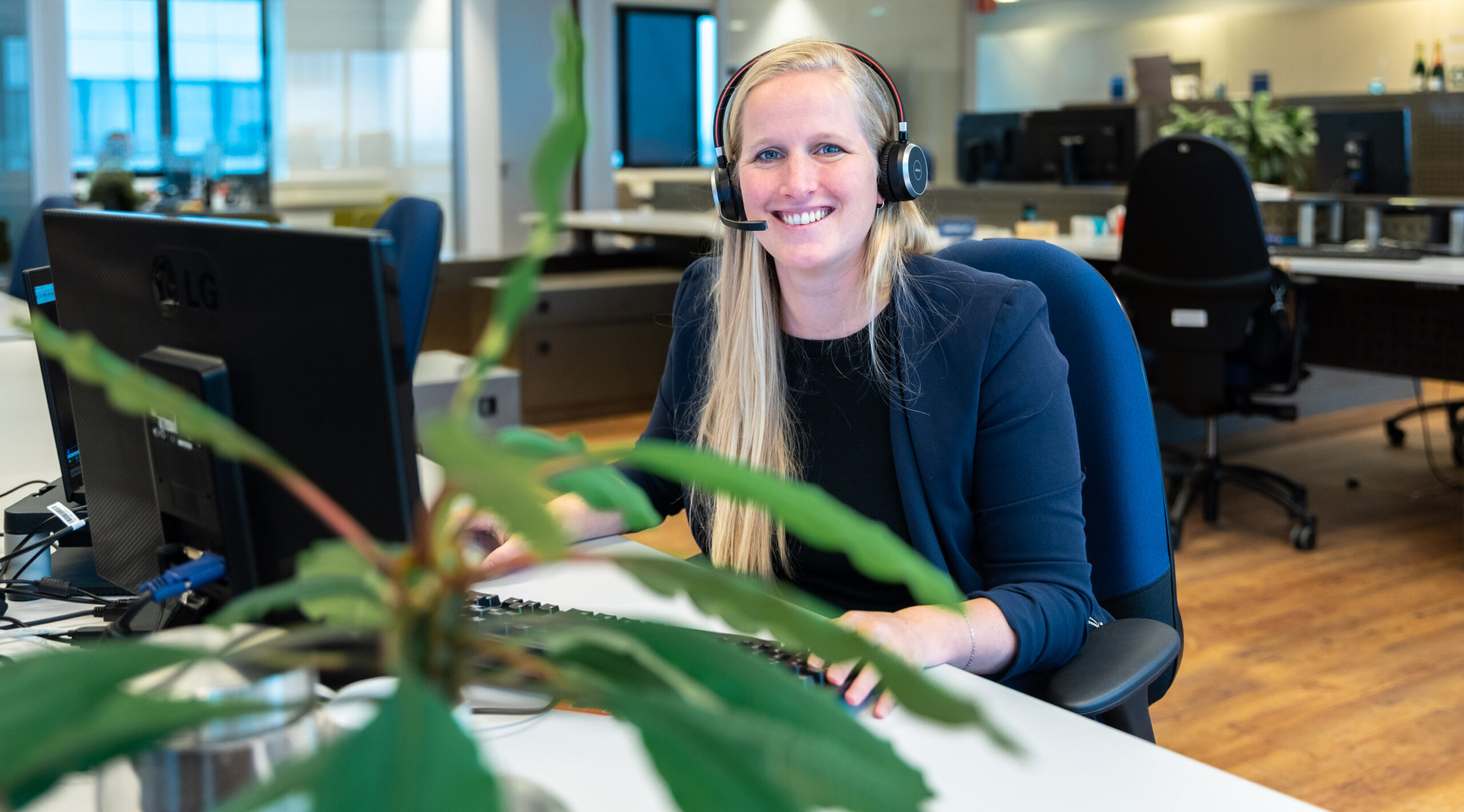 Customer Services at Samskip is evolving from a traditional function towards a more automated future in which we will act as expert consultants when customers need us to add value. Siobhan Morrin, a Customer Services Manager at our Rotterdam headquarters, explains what it's like to be at the heart of this process.
"It's an interesting time to be part of Customer Services at Samskip. At the moment, customers can still reach out to us for almost all requests such as accepting orders, tracking orders and handling delays. We are also providing a lot of customs advice following Brexit.
But last year we launched a new Customer Service portal that will give customers more information on their own terms. They will have more visibility and the ability to make their own bookings without having to wait. This will free up Customer Services to go beyond routine actions and be more proactive – to spot issues before they become a problem. In doing so we will become more like Customer Consultants who deploy real expertise and knowledge to help customers in very specific areas.
An industry leader
Our portal is very much a front runner in the industry and implementing it will require us to change the way we work. But our company slogan is 'Together We Make Thing Happen' so I know we will get there and this is an exciting time to be involved in Customer Services at Samskip.
New skills for an evolving Customer Services role
The evolution to a new form of Customer Services means that the skills necessary to do the job are also evolving. You need to be more analytical in terms of studying processes and getting to the root cause of issues, then finding structural solutions. It's no longer a case of simply answering the phone, as if we were a call centre, and reacting to customer requests. The great thing is that this will allow us to focus on excellence and to be more efficient.
Obviously, you have to like the industry but if you're interested in a career in Customer Services, Samskip is a good company to be with. We have the scale to invest in technology and we often grow through acquisitions. At the same time, it's still small enough for you to know all your colleagues, and new employees always comment on how open and welcoming people are."
Sign up for a job alert.