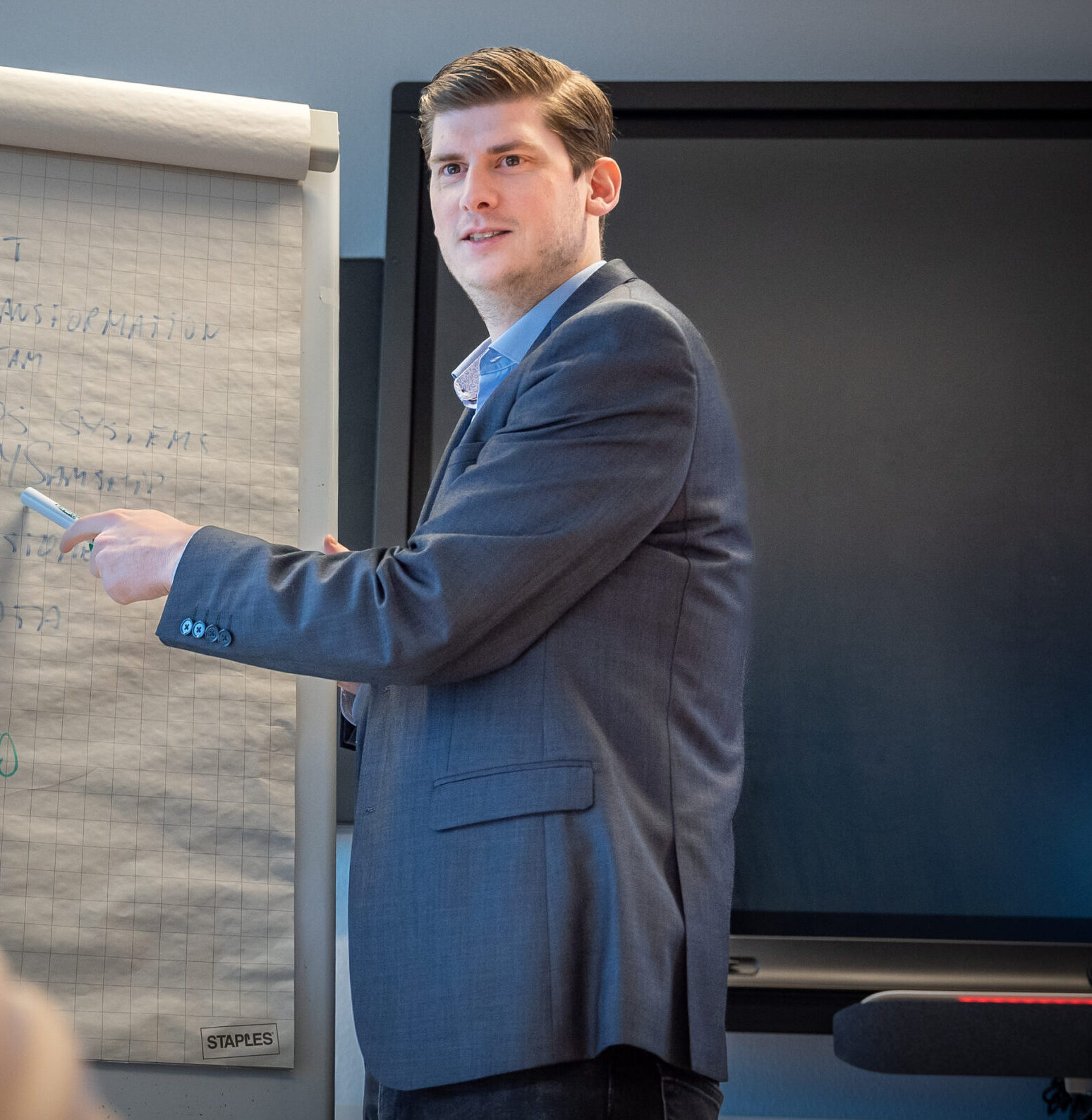 Samskip's Finance function is involved in most of Samskip's processes and continuously looking at ways to simplify and, where possible, standardise and automate processes. The objective is to free up the time that will enable us to become a valuable business partner to the businesses. Further, the finance function is at the forefront of integrating new businesses following acquisitions. Rob Houdijk, Head of Finance and Business Control, outlines an interesting future for this evolving area.
"Our Finance function is centralized in Rotterdam, with just a few colleagues at other locations, notably a small team in Iceland. The finance function is divided into three main areas: Operational Finance for activities such as accounts payable and receivable, Corporate Finance for treasury, tax and legal, and my own area of responsibility Accounting, Reporting and Business Control.
Samskip is actively looking in at how to grow our business, so an ongoing challenge is the integration of different operating systems and 'ways of working'. Within that process we are looking to standardise and simplify financial and related activities and processes as much as possible. In addition, we are adopting new Corporate Performance Management (CPM) tools that will give our business more visibility and allows us to serve both internal and external customers better. Those internal customers include Operations, Sales, Customer Services, Management, as well as our Board of Directors.
Towards financial and business planning
Those internal customers increasingly expect us to act as a forward-looking business partner that will help them to make the right decisions. Simplification and automation is delivering the efficiencies that free up our time for this, and it makes our job more interesting and rewarding. By proactively working with our internal customers we can improve our services to our external customers and suppliers, and that has a positive effect on Samskip's growth.
That aside, Finance touches every part of the business from collecting funds and paying the bills to providing transparency to internal and external stakeholders. This applies not only to financials but also to sustainability, which is a major focus for Samskip.
There is still a lot of work to do in respect of all this because we comprise so many different businesses. But our slogan is 'Together We Make Things Happen' and I know we will continue to make good progress.
A dynamic arena for Finance professionals
Logistics is a very interesting and challenging sector. We are constantly bringing new products to the market and integrating new businesses in an ever changing and more demanding environment. Finance plays a key role in this so we are looking for people who can bring dynamic thinking and a flexible approach within a set framework. You also need to enjoy making new contacts with new colleagues.
As a company, Samskip has a very good track record. We are ambitious and growth is a key objective. At the same time, we are a flat organization that encourages initiative. You are empowered to make an impact not only within your own area of responsibility but elsewhere if you see an opportunity to do so. It means you can make a real difference to the business."
Sign up for a job alert.