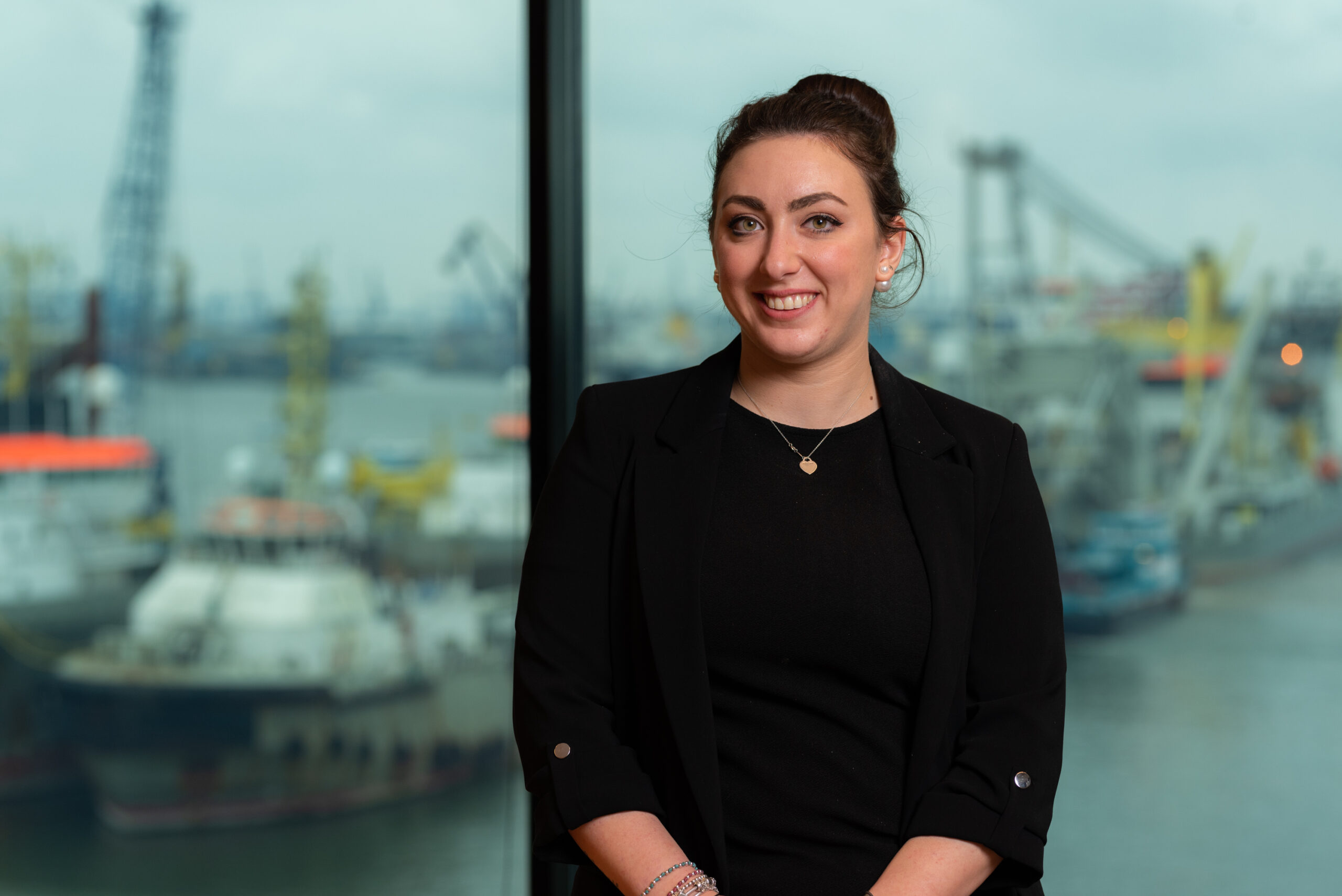 Selling Samskip's expertise is all about offering the right balance of price and customer service. Bart van 't Hof, Head of Sales for our Multimodal transport activity, outlines the skills necessary to achieve this in a complex and ever-changing commercial landscape. "Our team is based in Rotterdam and comprises four Key Account managers whose remit covers the whole of Europe. There are no borders and the solutions we put together could start anywhere and finish anywhere. In addition there are a number of Regional Sales managers for customers who transport goods at a national level, within Belgium for instance. Many of our customers require 'door to door' transport in which we literally take the good from the production line to the final destination. Our activities also include Quay to Quay in which we act as a shipping line for just one leg of a larger journey. And to smooth the process for all these areas we have someone who specialises in onboarding new clients.
Efficiency and sustainability
Traditionally, customers look for the best deal they can get from us. Of course, that depends on their needs so we have to tailor every offer we make. But increasingly we are under pressure to provide more sustainable options so cost is no longer the only factor. Our smaller customers tend to be very loyal to us and they appreciate the value we add with our special services. Larger customers are more demanding and we have to earn their business again every year through long and complex tender processes. They are loyal to some extent, but ultimately it's about costs and service levels.
Serious challenges
We are currently having to rethink and restructure our offers to customers due to issues such as Brexit and pressures on global supply chains due to a lack of assets such as containers and truck drivers. Whereas we once offered almost unlimited possibilities and speed of delivery we now have to add value by making them aware of what might go wrong, while reassuring them of our ability to help them overcome any problems. To deliver this we work with all the departments within Samskip. Our company slogan is 'Together We Make Things Happen', and that's what we do. So, we interact closely with Trade Management to assess available capacities and what can be shipped at what price. Then Customer Services make it all happen by working day by day with the customers. When putting tenders together we collaborate with Operations and Transport Planners, then with Legal to examine the requirements in contracts and to harmonize those with customers. Finally, we're in touch with Finance to make sure that customers pay on time.
Who are we looking for?
To work in Sales at Samskip you need to be a clear, solution-driven personality. We need transparency towards the customers and the instinctive energy that will try to improve the commercial relationship with them every day. Personality and drive are more important than experience in my view. In return, Samskip offers the chance to be part of an enthusiastic and passionate team that combines both the human and analytic elements of sales. We are also a large and financially sound company which acts across a Europe-wide commercial playground. Sustainability is a big adventure and a great opportunity to build new bridges to customers. Above all, Samskip is a company that wants you to explore different paths and develop yourself."
Sign up for a job alert.