Current status:
Application sent
You're applying for:
Customer Services Coordinator
Your application has succesfully been sent. We will contact you as soon as possible.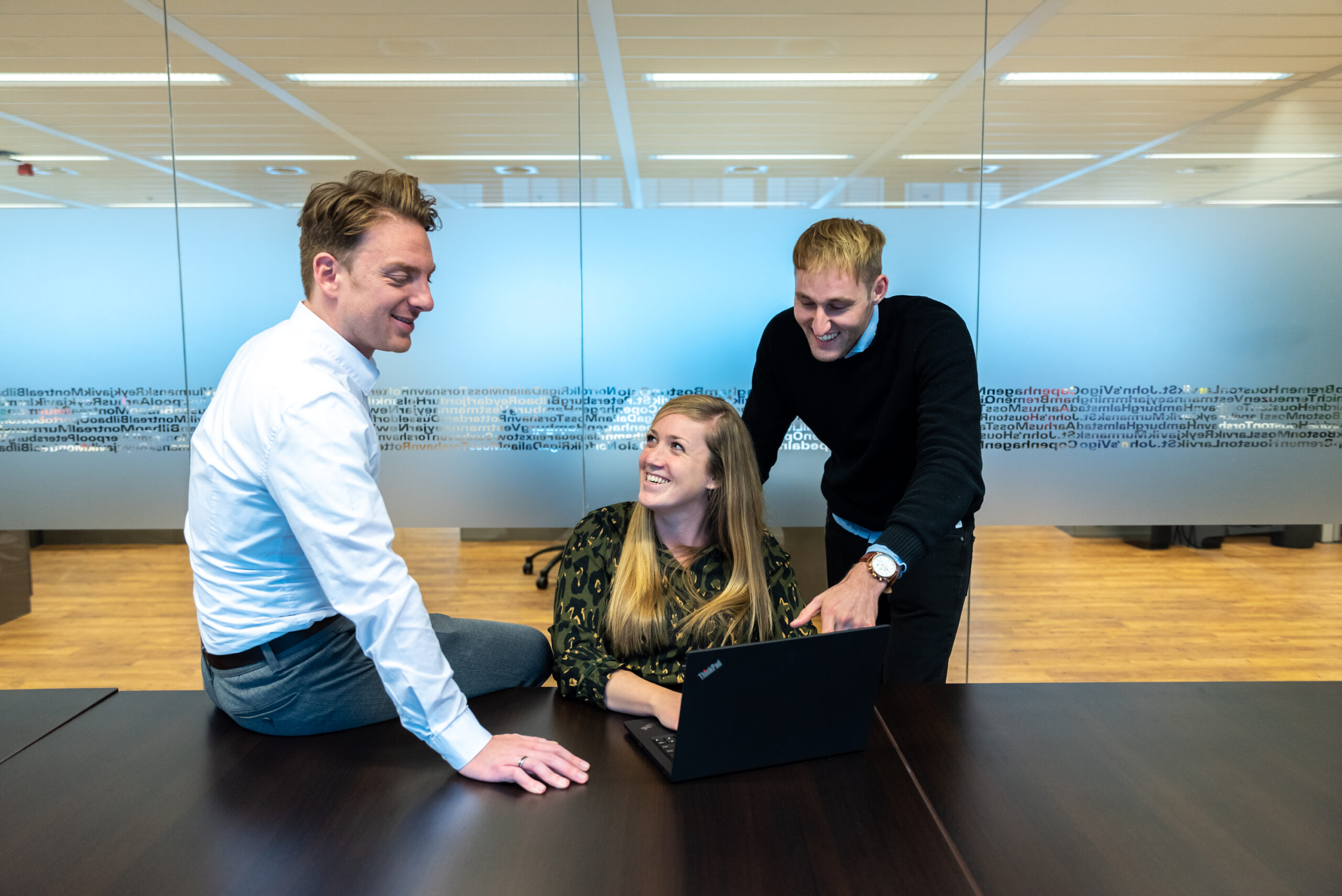 Our customers rely on us to ensure the smooth transportation of their goods. Can you help us to achieve that? If so, there could be a dynamic international role for you in our customer service department.
As one of the largest transport companies in Europe, we arrange thousands of transports for our international customers every week. At the heart of this operation is our enthusiastic and hard-working Customer Service department, which is dedicated to the seamless running of all transport processes.
To become a part of this you should be collaborative, flexible and able to adapt quickly to changing circumstances as our slogan 'Together We Make Things Happen' becomes a part of your DNA. At the same time, we constantly seek ways to make our service to our customers even better and more sustainable. So, you'll have the freedom to take the initiative and work independently as you plan and organize your own actions. With this comes a high degree of responsibility. Put simply, if you are highly service-oriented, resilient and enjoy dealing with sometimes complex transport requests down to the last detail, Samskip is the place for you!
A pivotal role within our international logistics company
Samskip is committed to innovating and applying sustainable and multimodal transport links across Europe. Our office in Cluj-Napoca plays an important role in this network. It's busy, it's fun and every day is different as you work with a diverse range of colleagues to deliver 21st-century transport solutions.
As a full-time Customer Service Coordinator, it is important that you are precise in your work and able to accurately follow the progress of transport processes. You are an important point of contact for our customers and you give them the best possible experience. You receive new bookings and handle them immediately, consulting with all relevant departments and constantly monitoring the booking. At all times you keep the customer informed and solve any problems concerning, for instance, the necessary documentation or fixing a different delivery time.
A great place to develop your career
At Samskip we want you to be the best you can be. That's why you'll be able to access wide-ranging development opportunities including training and e-learning through our Samskip Academy. You will also benefit from an open working environment where you are challenged every day while working as a team. And we do all to ensure that Samskip is a company where colleagues become friends. Other benefits include:
A competitive compensation package;
21-25 days of annual leave;
Meal ticket;
Transportation Allowance
7Card Sports Allowance
Medical Insurance;
Our customers count on you
The work of a Customer Service Coordinator can be hectic, but you always remain calm and precise and answer our customers' questions in a professional manner. You are an outstanding communicator and a tower of strength for our customers. And if there's a hitch you resolve it quickly and appropriately. The specific job requirements are:
You have gained, or are studying for, a degree in Logistics or relevant field;
Good written and spoken English language skills;
Working experience in the logistics industry is an advantage.
Apply today
If you think you could be a great asset to Samskip based on everything you've read here, don't hang around. Click on the button below and send us your CV. If you have any questions about the vacancy feel free to call us on +31 (88) 400 13 93 or send an e-mail to: [email protected].
Apply now
Questions about this vacancy?
Ask Us.
Sign up for a job alert.