You're applying for: Transport Planner
Your application has succesfully been sent. We will contact you as soon as possible.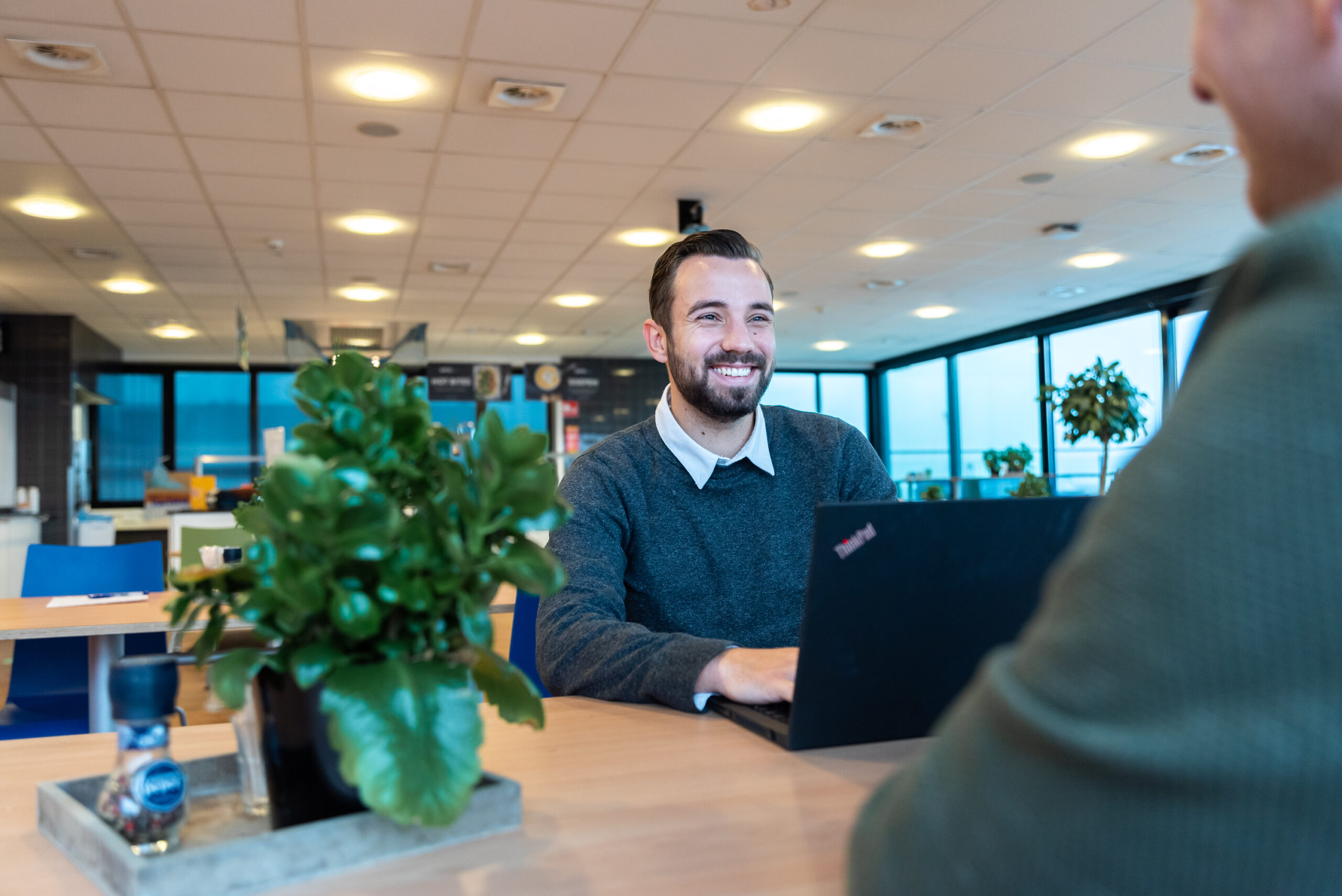 Solve the puzzle! Bring your organizational and communication skills to the complex task of efficient Transport Planning for our international transportation company
Every day, everyone at Samskip comes to work 100% committed to a single task. That task is to ensure smooth running transport processes for all our customers. As a Transport Planner you're at the heart of all this, arranging transports that leave and arrive on time. And if there's a hitch, you resolve the issue quickly and efficiently. If you think you can help to deliver ultra-efficient and multimodal transportation across Europe for well-known companies, read on!
A growing and international company
Samskip is an international company that provides the latest and most sustainable logistics solutions across Europe. Our office in Bydgoszcz is in constant communication with a wide range of clients as well as our headquarters in Rotterdam and other Samskip offices from the UK to Norway. It's busy, it's fun and every day is different as you work together to ensure that products get from A to B without a problem.
Delivering on our promises
Transport Planning is a daily puzzle involving numerous moving parts and any number of starting points and destinations. Your job is to solve the puzzle so that our customers enjoy efficient and cost-effective transportation. It's a multi-tasking and multi-facing role in which you interact with a wide range of contacts, both internal and external. Above all, it calls on you to live up to our slogan 'Together We Make Things Happen.'
Within this dynamic and future-focused environment, your main tasks include:
Planning optimal routes via our sophisticated transport management systems. 
Monitoring daily transports, ensuring On Time Performance and intervening when necessary.
Ensuring that our assets (trucks, rail, barges) are optimally utilized.
Cooperating closely with international hauliers.
Ensuring that correct documentation and cost allocation is in place for each job.
Controlling transport costs by making appropriate and cost-efficient decisions.
It's just a great place to be!
Our small office in Bydgoszcz embodies an informal spirit within a large and international structure.  Samskip wants you to grow and succeed, so we offer extensive development opportunities including meaningful training and e-learning in our Samskip Academy.
Samskip also offers:
Competitive salary in line with your experience;
Private health care plan from Medicover;
20-26 days of holiday each year in accordance with local legislation;
A thorough onboarding process.
Are you the problem solver and communicator we're looking for?
The transportation world is hectic and always involves a degree of stress. But you're a proactive and stress-resistant team player who thrives in this world. You also have a commercial focus and an instinctive understanding of customer needs. As such, you do all you can to ensure the delivery of our customers' goods in line with the agreements we've made. Sometimes, however, weather conditions or traffic jams throw a spanner in the works. And that's where you step in, with a solution-oriented approach and an ability to keep communicating with all parties. You simply won't let anything get in the way of that transportation promise! Further specific job requirements are:
Preferably you have 2+ years of experience as a Transport or Logistics planner at a logistics company.
Ideally you are familiar with transport management systems and an online container exchange platform.
Good written and spoken Polish and English.
Don't delay, apply today
If you think you could be a great asset to Samskip, don't hang around! Apply now via the application button on this page. If you have any questions call us on +31 (88) 400 13 93, or send an e-mail to [email protected]
Apply now
Questions about this vacancy?
Ask Us.
View vacancies or read a story about Inland Transportation
Sign up for a job alert.