You're applying for: Business Development Manager – Czech, Slovakia and Hungary
Your application has succesfully been sent. We will contact you as soon as possible.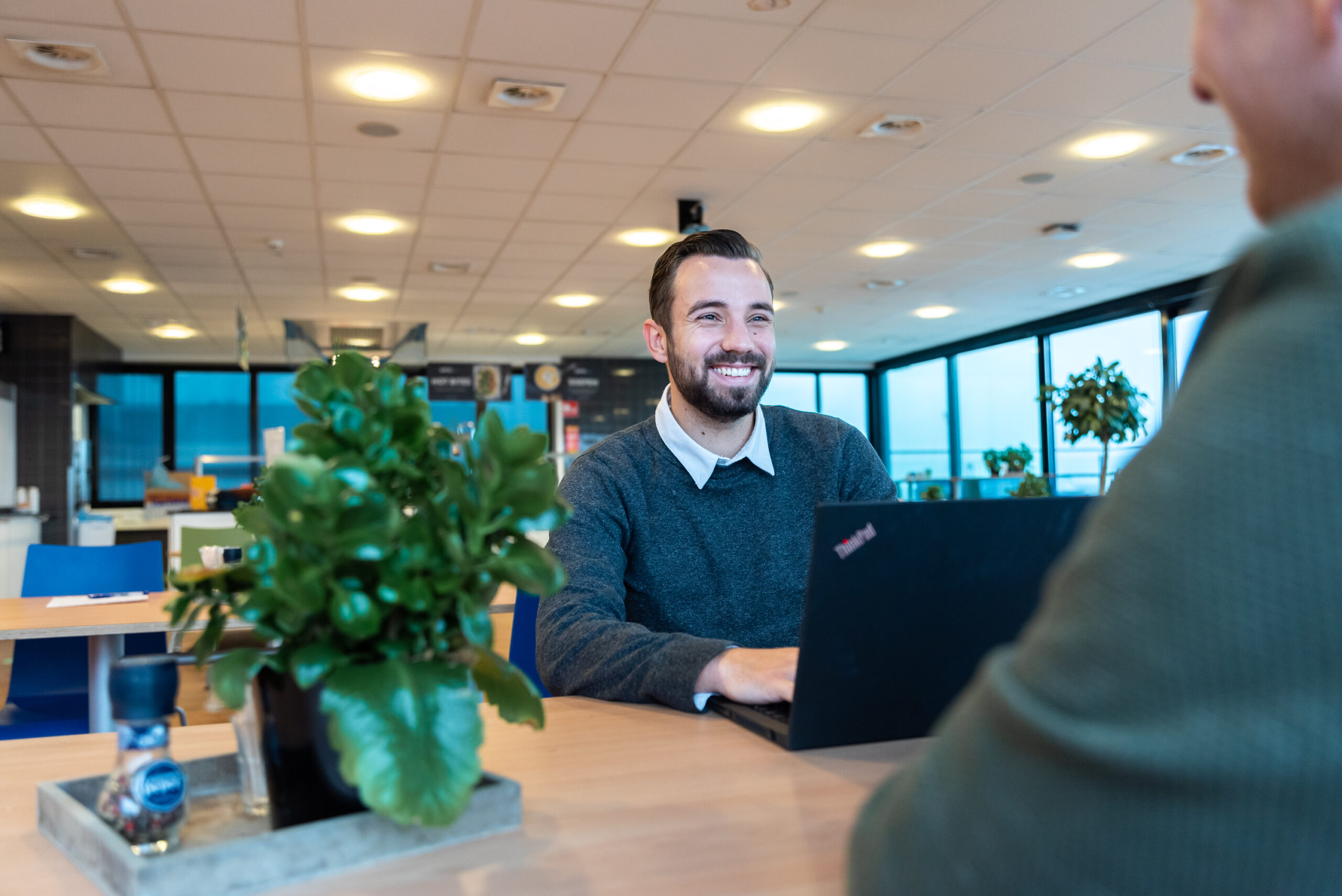 Be a business development star! Bring selling, ambassadorial and organizational skills to the exciting task of developing new markets for a leading logistics company
Samskip is a leading logistics company with a growing presence in Europe and a footprint around the world. One of our core ambitions is to expand our business into new territories including The Czech Republic, Slovakia and Hungary. Your mission in this role is to make this happen by acting as a dynamic and effective Samskip brand and sustainable transport ambassador. If that sounds like a great opportunity to show the world what you can do, you're right! So read on to find out more about this exciting role at Samskip.
Work as part of a fully-connected transport hub
Samskip has offices in more than 24 countries and more than 1,450 employees. As a forward-thinking, future-focused company we are committed to innovating the advanced, sustainable, and multimodal transport solutions that meet the evolving needs of our customers and society. Our growing and motivated team in Poland is at the heart of this effort and responsible for intermodal operations in the Czech, Slovakia and Hungary Area.  45' pallet wide containers make our world go round as they help many shippers with optimizing their logistic chains by making it less vulnerable to external factors.   Samskip originates from Iceland, and we have sustainability in our DNA so it would be nice if you feel it the same way. 
Build our business as you build your career
There is a huge demand out there for Samskip's brand of sustainable and multimodal transport solutions.  We believe this applies especially to the Czech Republic, Slovakia and Hungary and your task is to sell our services across these markets by explaining the many benefits of our offering. This requires you to:
Build and maintain area Sales pipeline;
Work in partnership and business spirit with other logistics companies
Collaborate closely with Customer Service to ensure a best possible customer experience;
Provide input to Area Head and Trade on new product development and service improvements;
Cooperate with the Operations team, our vendors and Trade on service offering.
You will work remotely, visiting (potential) customers across the Czech Republic, Slovakia and Hungary and reporting to Gdańsk and our head office in Rotterdam. You will occasionally visit Gdańsk and Rotterdam to get together with our colleagues discuss solutions and celebrate successes
Develop yourself and your career
Samskip embodies all the dynamism of this rapidly evolving sector. And we want you to grow, succeed, so we offer extensive development opportunities including solid onboarding into the role,  training and e-learning via our Samskip Academy.   Samskip is also a company where colleagues become friends and we love to get together for team events and see you there. 
Samskip also offers:
Attractive salary aligned with your level of experience;
A bonus to annual salary, subject to sales and margin performance results;
Company car;
Laptop and mobile phone.
Are you the dynamic, growth powerhouse we're looking for?
This is a role for committed business development manager with a true commercial focus and an instinctive understanding of customer needs.  It is important you are a local speaking person who knows where the heart of area production centers beats. You should also be comfortable working remotely and 'on the road'.
Further specific job requirements are:
At least 5 years of industry experience, with preferably 3 years in a similar position;
Knowledge of the road transportation industry and preferably container shipping;
Advanced account management skills;
Effective and persistent negotiator;
Willing to work as a contractor;
Strong written and spoken English.
Apply today!
If you think you this sounds like a great role for you, don't just think about it. Apply now via the application button on this page. If you have any questions call us on +31 (88) 400 13 93, or send an e-mail to [email protected]
Apply now
Questions about this vacancy?
Ask Us.
Sign up for a job alert.