Current status:
Application sent
You're applying for:
Credit and Collections Analyst
Your application has succesfully been sent. We will contact you as soon as possible.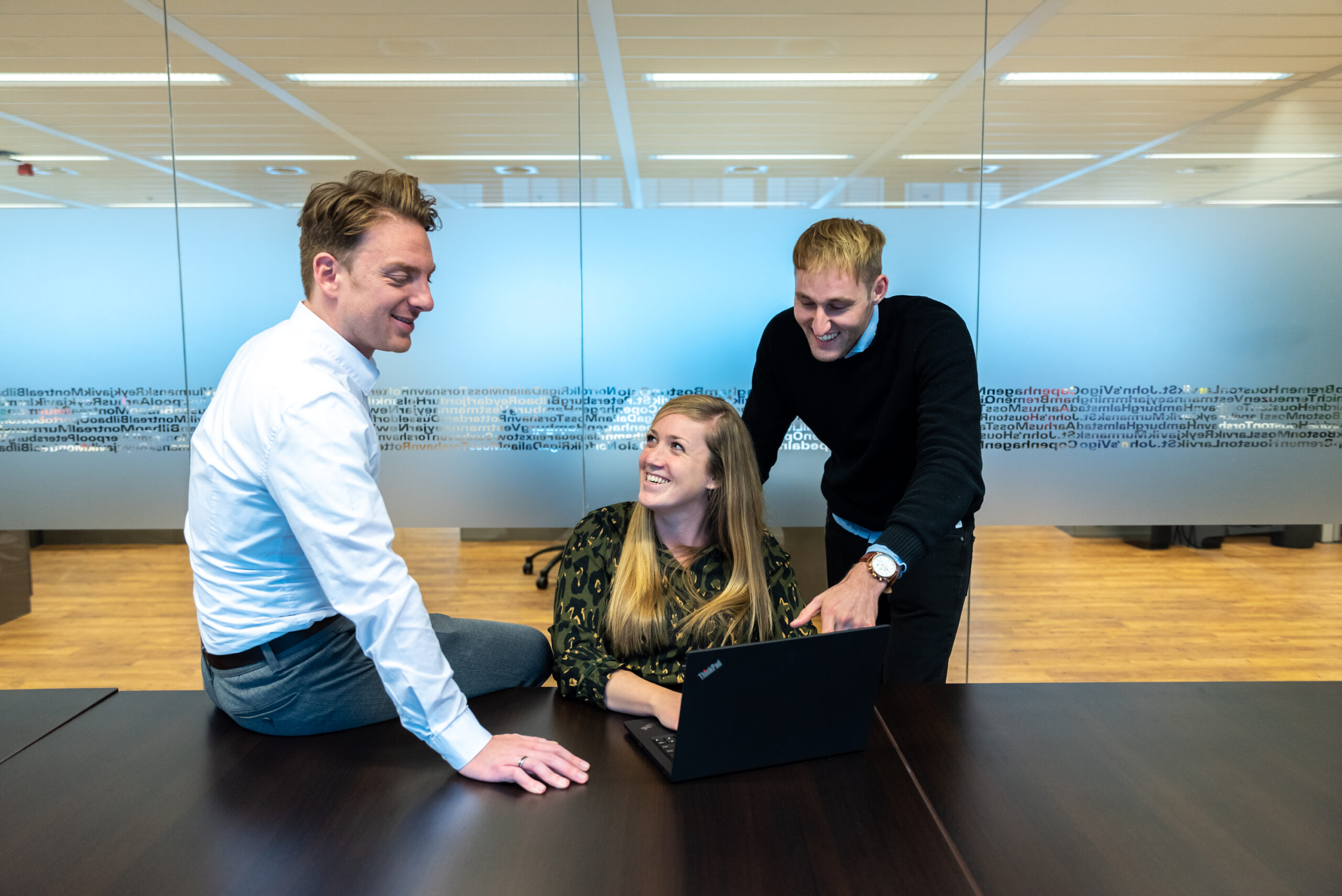 Samskip Financial Operations is expected to grow in quality as well as volume, therefore we continuously strive to improve the effectiveness of our processes. Finding new and better ways of working will be the norm. The O2C team resides in different countries with a diversity of people's backgrounds. This role is a great steppingstone to develop your career in Finance in all areas such as business control, accounting, and treasury.
In this position you will integrate the O2C team within the Finance Operations Department. You will be responsible for the whole credit risk cycle of the client portfolio and contribute for the client acceptance and reviews process to safeguard a profitable portfolio and a healthy working capital. The portfolio of customers is internationally oriented and involves services to provide to all the Samskip group companies.
The Credit and Collections Analyst position is a role part of Order to Cash (O2C) team within the Samskip Finance Operations Department. Your main areas of responsibility are:
The full credit risk cycle for the assigned portfolio (approval, prevention, early collections, repayment agreements);
Help implement credit regulations within the company;
Improve the disputes solving process and actively contribute to any other changes and automation of the Order to Cash process across Samskip companies;
Training of new employees and colleagues from other offices in the topic of credits, not only in the Finance team but also at the sales and commercial department;
Setup and execution of reconciliations with customers and intercompany;
Setup of reporting to management.
Specific Responsibilities of the job

Managing AR account balances, dispute management, dunning and monitoring and maintaining DSO ratios;
Timely account reconciliation and administrative support with customer accounts. Calling and sending dunning letters via SAP are part of the job;
Recommend credit limits for customers based on financial data and D&B report;
Periodically report on ageing, disputes and ad-hoc analysis related to customers payment behavior to executive management;
Oversee O2C Process Efficiency and effectiveness across Samskip companies to ensure compliance and standardization. Identify repeated billing issues and work closely with the appropriate areas for resolution;
Act as focal point for credit risk assessment and collections for internal client groups and build support and understanding independently. While promoting customer's accurate data and O2C process efficiency;
Achieve/maintain operational excellence through accurate transactional execution according to established key performance indicators;
Expected and planned improvements can be achieved with the further implementation of automation/robotics, where the Credit and collections analyst has an important role in the definition of process improvements.
Depending on the candidate's experience and ambition, Samskip offers the possibility to grow in responsibility within the Order to cash team and/or develop from this role into areas such as accounting, business control and treasury.
Knowledge and skills
Can perform analysis and reconciliations either using Excel or Business Intelligence tools;
Previous experience with SAP is valued;
 Knowledge of the business processes and best working practices in Supply Chain and credit control;
Good negotiations skills;
Accounting knowledge, specifically concerning banks booking and invoicing is required;
Accurate;
Strong organization skills with ability to prioritize multiple competing activities;
Ability to integrate in an existing team and work as part of the team;
Fluency in English both verbally and writing is mandatory due to the international working environment.
A sophisticated arena for your talent and ambition
Samskip embodies the dynamic international logistics sector. The atmosphere is busy, open, and collaborative. Every day is different. Above all, you are free to display the full range of your talents and achieve ambitions that drive both your success and ours. To that end, you will have access to wide ranging development opportunities such as the online Samskip Academy. In addition, we believe in a good work/life balance and love getting together for team gatherings and events.
Samskip also offers:
Salary including a 13th month;
28 days of annual leave;
Company pension plan;
The possibility to work from home for some of the time.
If you think you are the right person for the position don't hang around. Apply via the application button on this page. Do you have any questions? Call us at +31 (0)88 400 1393 or send an e-mail to [email protected]
Apply now
Questions about this vacancy?
Ask Us.
Sign up for a job alert.