Current status:
Application sent
You're applying for:
Financial Controller
Your application has succesfully been sent. We will contact you as soon as possible.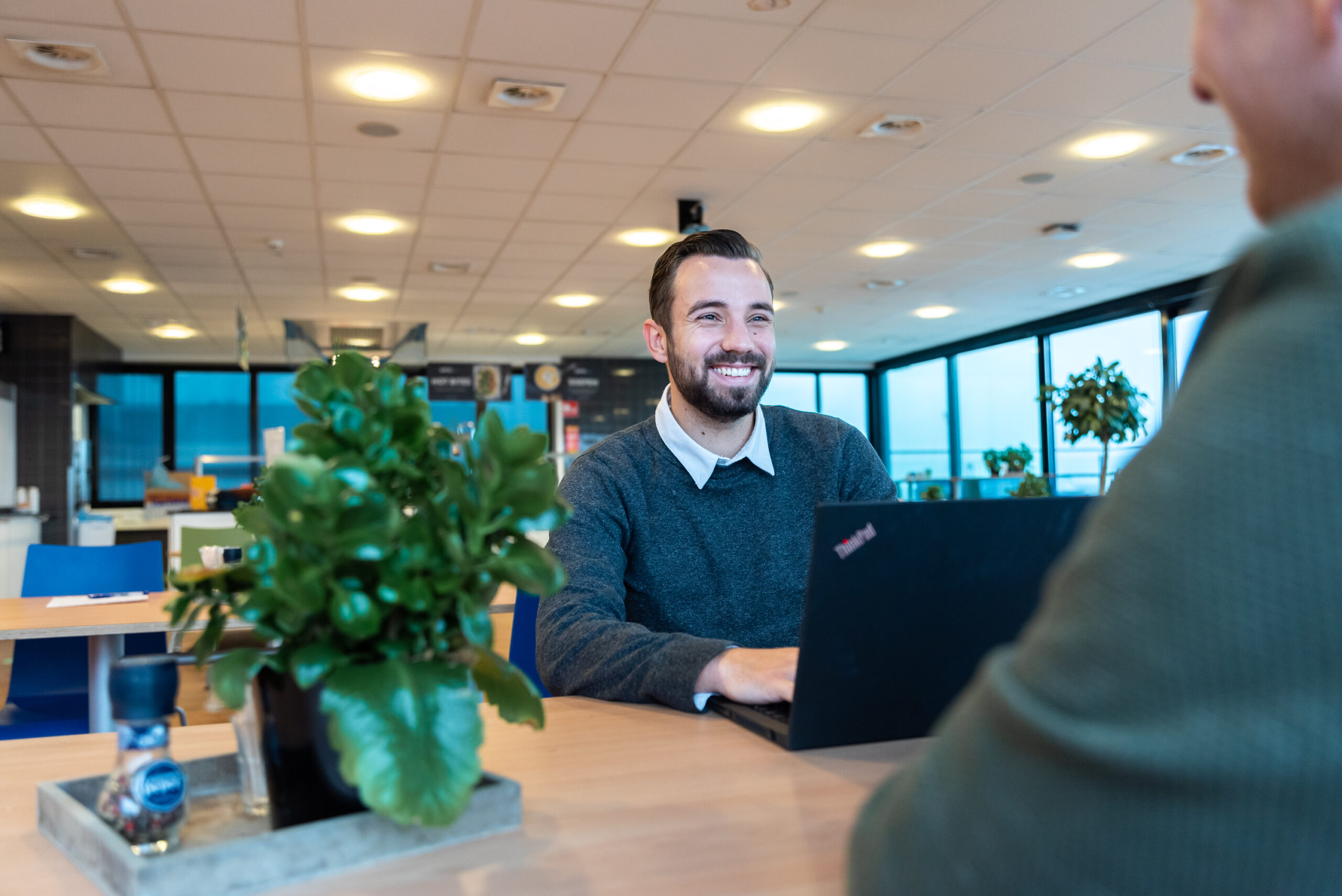 Accuracy meets ambition. An exciting opportunity for a financial professional who can perform accurate reporting while delivering improvements that make a real difference
Samskip is one of Europe's largest transport companies, providing transport by sea, land, rail and air. We have growth ambitions that depend substantially on the financial analyses and insights that help us to make the right strategic decisions. Is this something you can deliver as you grow with us and look to further professionalize, optimize and standardize our procedures? If so, read on to find out more about this interesting and involving role within a sophisticated and fast-moving commercial environment.
An international role within a progressive and growing company
Samskip is a truly international company that innovates the most advanced sustainable and multimodal international transport solutions. With a turnover of more than 800 million euros, 1450 employees and offices in 24 countries (in Europe, North America, Asia and Australia) we are one of the largest transport companies in Europe. This role is based at our headquarters in the busy and thriving Port of Rotterdam, Europe's largest port. Here, you are part of a large and multicultural finance team, working closely with a wide range of controlling and accounting staff and managers, as well as various Business Unit managers. You report to the Finance Manager.
Accuracy, efficiency, and improvement
Together with your team, you are responsible for the entire and accurate execution and delivery of the general ledger administration and monthly reporting for the different entities within Samskip. This includes reports on the KPIs as they apply to our business units and explaining any deviating trends. In addition, by applying your insights you identify areas where departmental processes can be improved. Within this context your detailed daily tasks include:
Monthly closing activities;
Analyzing, explaining and substantiating deviations, trends and new developments;
Setting up and implementing financial processes;
Drawing up detailed internal and external reports;
Managing accrued assets and liabilities and the build-up and expiry of provisions.
Shape your own future within a dynamic arena
Samskip embodies today's rapidly evolving logistics arena. Above all, it's the place for you if you have the ambition to take your career to the next level. We'll give you all the space and opportunity you need to further develop your skills and knowledge. The online Samskip Academy will help you with this. Moreover, you will have substantial freedom to shape your own role in line with your objectives and ambitions. In addition, we believe in a good work/life balance and there is always a great team gathering or company event on the agenda.
Samskip also offers:
Salary including a 13th month;
28 days of annual leave;
Company pension plan;
The possibility to work from home for some of the time.
Are you a skilled finance professional with a keen eye for further professionalization opportunities?
Needless to say, to apply for this position you have strong numerical and analytical skills and the ability to maintain an overview of the financial landscape. As a finance professional you value integrity highly and, with your knowledge of accounting and tax rules, you can ensure that our financial administration complies with the legal requirements.
Above and beyond this you have the confidence to assume responsibility while constantly seeking opportunities to further professionalize our processes. You are focused on quality, able to identify improvement opportunities, and equipped with the communication and persuasion skills necessary to oversee and ensure the implementation of improvements.
The baseline requirements are:
A Bachelor's or Master's degree in a financial discipline, for example in Business Administration, Business Economics or Accountancy;
2 years of relevant work experience within a financial department while managing the administration in SAP;
Knowledge of accounting;
Ideally you have work experience within a logistics, shipping or transport company;
Extensive experience in Excel and ERP systems, preferably SAP FICO;
A high level of written and spoken English.
Apply now
Questions about this vacancy?
Ask Us.
Sign up for a job alert.