You're applying for: Network Operation Specialist
Your application has succesfully been sent. We will contact you as soon as possible.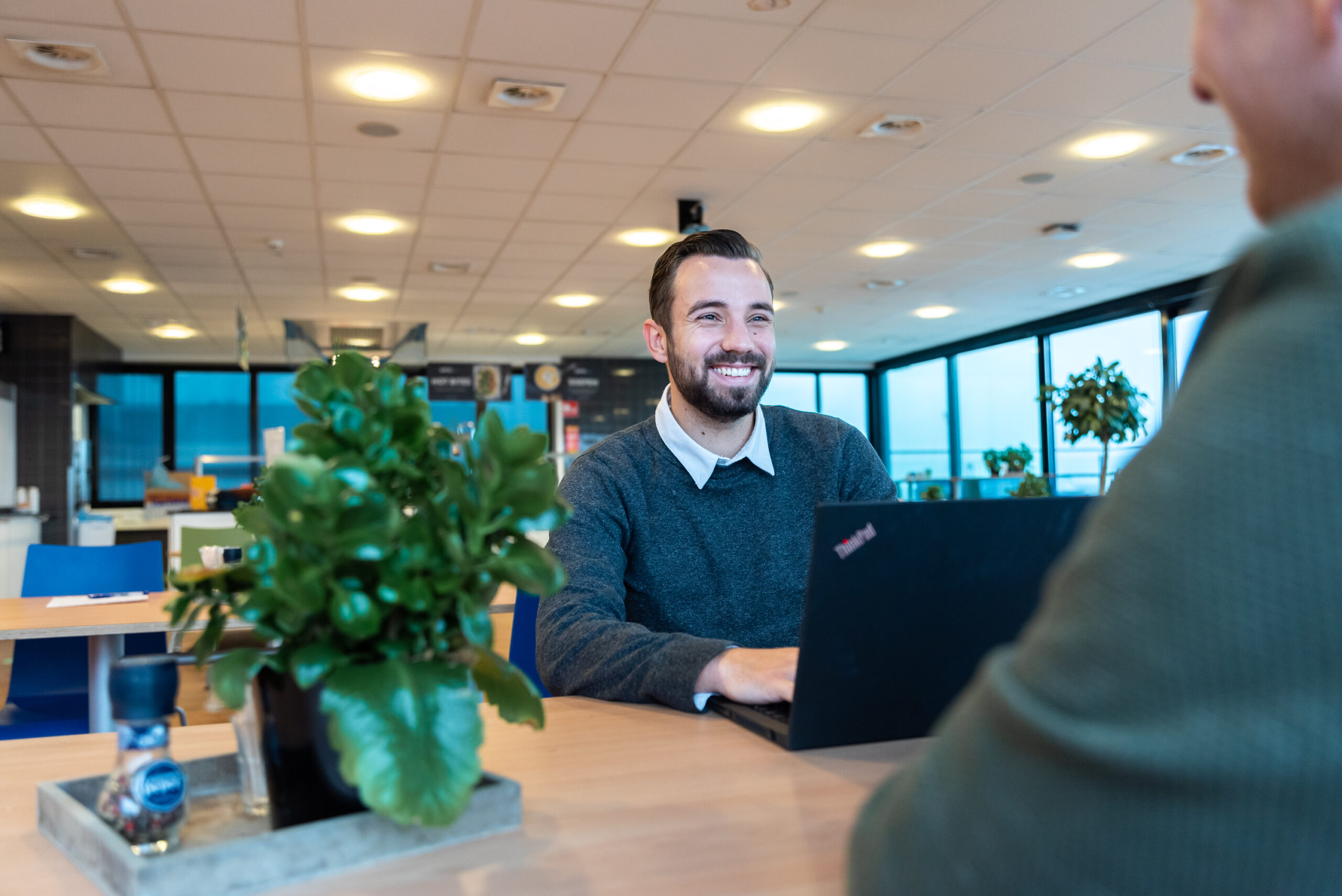 Zapewnij naszym Klientom najlepszą możliwą obsługę operacyjną
W naszym europejskim dziale operacyjnym będziesz odpowiedzialny za łączenie punktów między naszymi zespołami, aby mieć pewność, że każde zamówienie klienta jest transportowane zgodnie z obietnicą, pokonując codzienne wyzwania związane z przerwami i opóźnieniami w świadczeniu usług.
Transport ładunków w całej Europie przy użyciu kombinacji różnych form transportu, takich jak ciężarówki, pociągi i statki, jest wymagającym biznesem każdego dnia. Nasze zespoły planowania i operacji są ekspertami w zarządzaniu swoimi zadaniami, ale obecnie brakuje nam kogoś, kto spojrzy na cały łańcuch transportowy.
Na tym całkowicie nowym stanowisku w Samskip będziesz przyglądać się naszej działalności z perspektywy klienta, patrząc na przepływy ładunków naszych kluczowych klientów od momentu odbioru do dostawy. Aktywnie przejmiesz odpowiedzialność, aby upewnić się, że żadne zamówienie klienta nie zostanie przeoczone. Oznacza to, że będziesz stale poszukiwać możliwych wąskich gardeł i usuwać je w odpowiednim czasie.
Kluczowe działania na tym stanowisku
• Wykrywanie niezaplanowanych zamówień w systemie planowania i przekazywanie ich do odpowiednich członków zespołu, aby zapewnić ich odbiór.
• Identyfikowanie i oznaczanie błędów procesowych i systemowych oraz wdrażanie usprawnień.
• Ścisła komunikacja z naszymi zewnętrznymi operatorami barek i pociągów, aby upewnić się, że wszystkie zamówienia zostały prawidłowo wysłane i wprowadzone do naszego systemu planowania.
• Kontrola codziennych stanów i zapasów w terminalach śródlądowych, aby uniknąć długotrwałego przetrzymywania zamówień.
• Pomoc członkom zespołu we wstępnym planowaniu zamówień, które wykorzystują nasze rozwiązania intermodalne.
Jeśli uwielbiasz rozwiązywać problemy i  brać odpowiedzialność, za osiąganie najlepszych wyników, jest to świetna okazja. To stanowisko ma szeroki zakres z możliwościami kształtowania zadań zgodnie z Twoimi najlepszymi spostrzeżeniami. Na tym stanowisku nigdy nie będziesz się nudził i na bieżąco będziesz w komunikacji i współpracy z dużą grupą wspólników i współpracowników.
Zgłoś się już dziś
Jeśli myślisz, że idealnie nadajesz się do tej pracy, nie czekaj! Kliknij w poniższy przycisk i wyślij nam swoje CV. Jeśli masz jakiekolwiek pytania dotyczące wakatu, zadzwoń do nas pod numer +31 (88) 400 13 93 lub wyślij e-mail na adres: [email protected]
Apply now
Questions about this vacancy?
Ask Us.
Sign up for a job alert.